---
A Win-Win Situation!
Free Heat: unlike gas and electricity, which must be paid for year after year, solar energy is free … for life!
A four month summer in southern Canada : With the combined use of the Techno-Solis Solar Pool Heating System and the pool cover, you can extend your swimming season at both ends. Why not take advantage - It's free!
Comfort and peace of mind: Enjoy warmer water all the time. No more worrying whether it's worth turning on the conventional heater – even for a short evening dip!
Durable hardware: Techno-Solis solar panels are guaranteed for 10 years and can have a lifetime of over 20 years. They outlast, by far, the other conventional systems such as the heat pump, natural gas and propane.
Minimal Maintenance: Unlike conventional systems, that require yearly servicing by a technician, the Techno-Solis Solar Pool Heating System does not require any maintenance.
The Ecological Choice: No greenhouse gas emissions, no toxic by-products, no noise-solar energy is clean and quiet.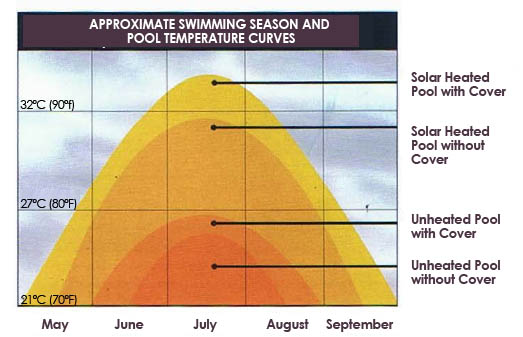 ---