301 20th St. South
St. Petersburg, FL 33712
United States

Phone: 727.823.6766
888.99 SOLAR
Fax: Â Â 727.823.6768

E-mail us:
info@techno-solis.com
How it Works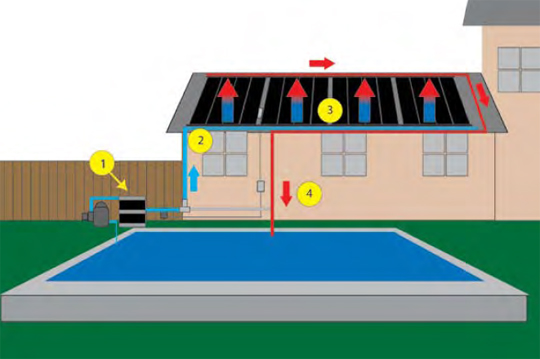 Pool pump moves the water to the solar collectors
Cool water enters the solar collector from the bottom.
Water is heated as it flows upwards through the collector tubes to the top header pipe.
The warm water is then returned to your pool.
This process continues until the desired water temperature is reached.